VISIT BROMO

To back up all the operations of our Tours,We also operate some brand new cars , from the small sizes to the big bus with various numbers of passangers capacity.Our Transport are ready to serve you to all destination,like Bromo , Malang , Semeru , Kalibaru , Ijen,as well as just the short city sight seeing in Surabaya or malang up to the long trip for overland to all destination of Java Bali.learn more for the collections of our brand new Trasport Squad from assorted brand,both Japanese,Korean and European one.
Our company bromodiscovery also provides some other services,like :
-Tours arrangement in Bromo,Surabaya,malng and East Java
-Hotel reservation in Bromo,Ijen,Malang,Surabaya
- and Car hire, rent Car in Bromo,Malang,Ijen,Kalibaru and all Java Bali destinations
-A irline reservation
,Travel document assistance, Convention package arrangement in Surabaya and Malang.
Our services specify in clients interest, so the well explained discussion will be provided to reach what the clients exactly want.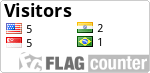 We understand the valuable time of our clients to visit their required destination, together with these commitments we are ready to provide you with the best service we have, just contact us and our staff will welcome you upon your arrival.
HAVE A NICE JOURNEY, GOEDE REIS , BON VOYAGES
small cars and bus rent

Visitbromo as as the reliable tour operator in Bromo also provides transport services to back up our tours operations.We are available 24 hours daily and absolutely 7 days a week for your convinient.Whatever you need,both for your pleasure and business in the entire destination of East Java and beyond,such as Tour in Bromo,Ijen,Malang , Kalibaru,up to the Java Overland trip just contact us for this purpose.Our drivers have been instructed to put the main priority for your SAFETY with one motto : SAFETY FIRST and Last but not Least All coaches operated are absolutely equipped with Iced Cooled AC and Our rate to rent these vehicles are definitely REASONABLE both for day time use and overnight one.. Choose your desired car basede on the car capacity from the collection of VISITBROMO RANSPORT SERVICES

TOYOTA ALPHARD

Luxury Van

Conveniences: Standard
Max Passanger: 6 persons without luggage


TOYOTA INNOVA

Conveniences: Fine
Max Passanger: 5 persons without luggage


KIA PREGIO

Best Korean Van

Conveniences: Standard
Max Passanger: 7 persons without luggage




IZUSU ELF

Conveniences: Standard
Max Passanger: 12 persons with luggages

MERCEDEZ BENZ BUS

Conveniences: Standard
Max Passanger: 16-44 persons with luggages



Email us : tour.to.java@gmail.com
AIR ASIA Flight Information from Kuala Lumpur to Yogyakarta,
Click here
WEATHER INFO